TREND ALERT: Flowing Layered Tiers
I've never been a fan of ruffles.. Always thinking they were way too feminine for me. To be honest, I stopped seeing ruffles a while ago, thought they were a thing of the past, but recently, they have erupted on the fashion scene in the most powerful of ways and it truly makes me want to embrace this trend.  I'm really feeling ruffles and flounces this season.
Pleated Ruffle Blouse – ASOS
Proenza Schouler
To a point where I even went and got myself something with a bit of a ruffle in the sleeves (its a start- don't judge). Instead of being all girly and prissy (no offence) ruffles have become bold, portraying the woman wearing them as strong and confident yet gentle, all at once.
These ruffles, paired with the technique of layering, have created a visual effect that is aesthetically appealing. This piece by Marchesa that was worn by Zendaya to the Golden globes is the perfect combination of tiers, frills and lace. It may be frilly, but it definitely isn't foofy!! It looks classy and chic, yet mod at the same time.
As we all know (or at least I think this is common knowledge), it takes a while for tends to filter down into our wardrobes from the runway.. This frilly look was a major trial balloon on the runway in 2014, in 2015 it features in almost every collection and last year, it descended upon the red carpet with giant might. Now, it is finally in stores and we can accept it in our daily wardrobes.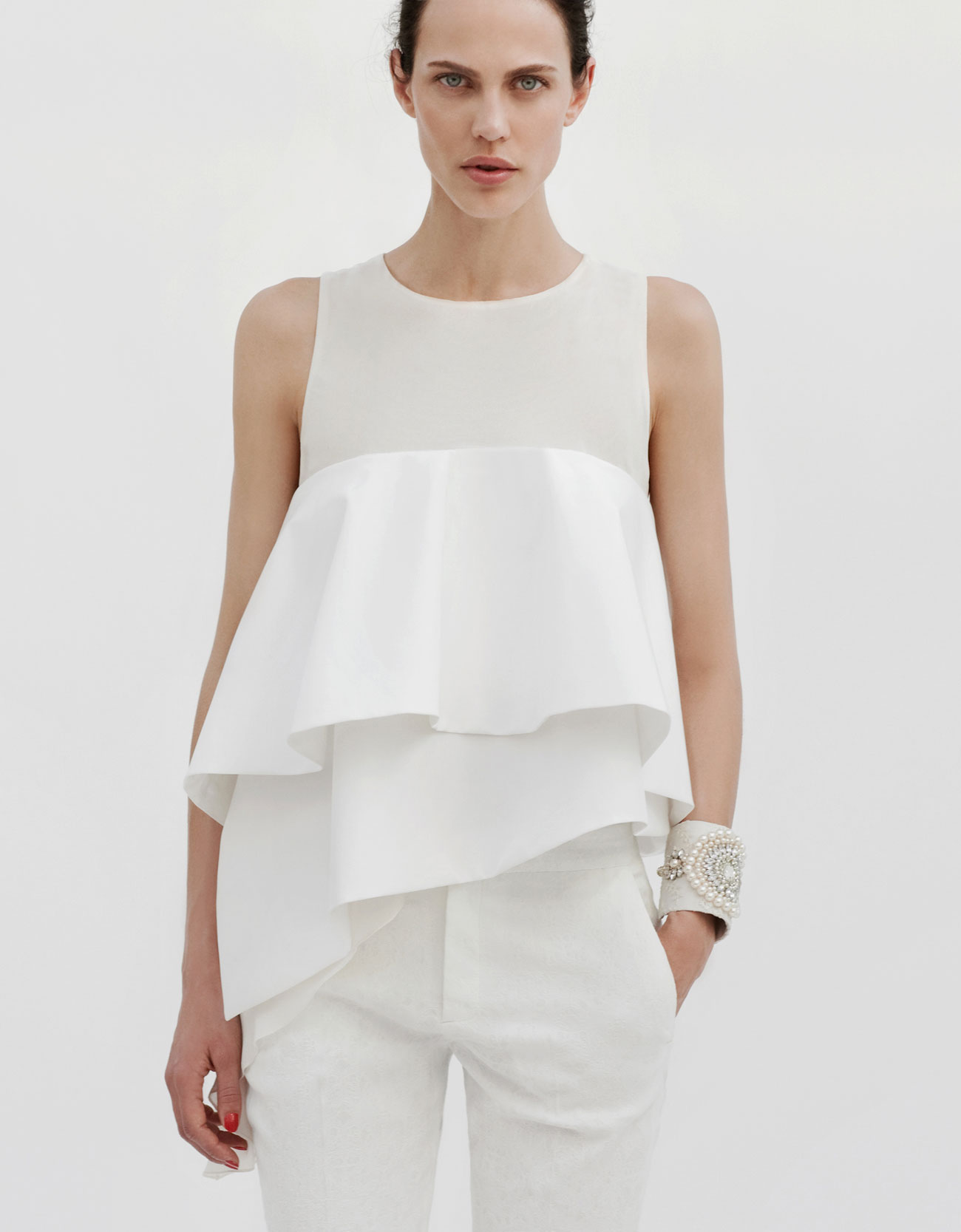 Although the style has been paired with boho-esque silhouettes and colours, it is still quite a prominent feature.
I've noticed the white shirt has also adopted this trend, adding a hint of fun to your everyday office wear.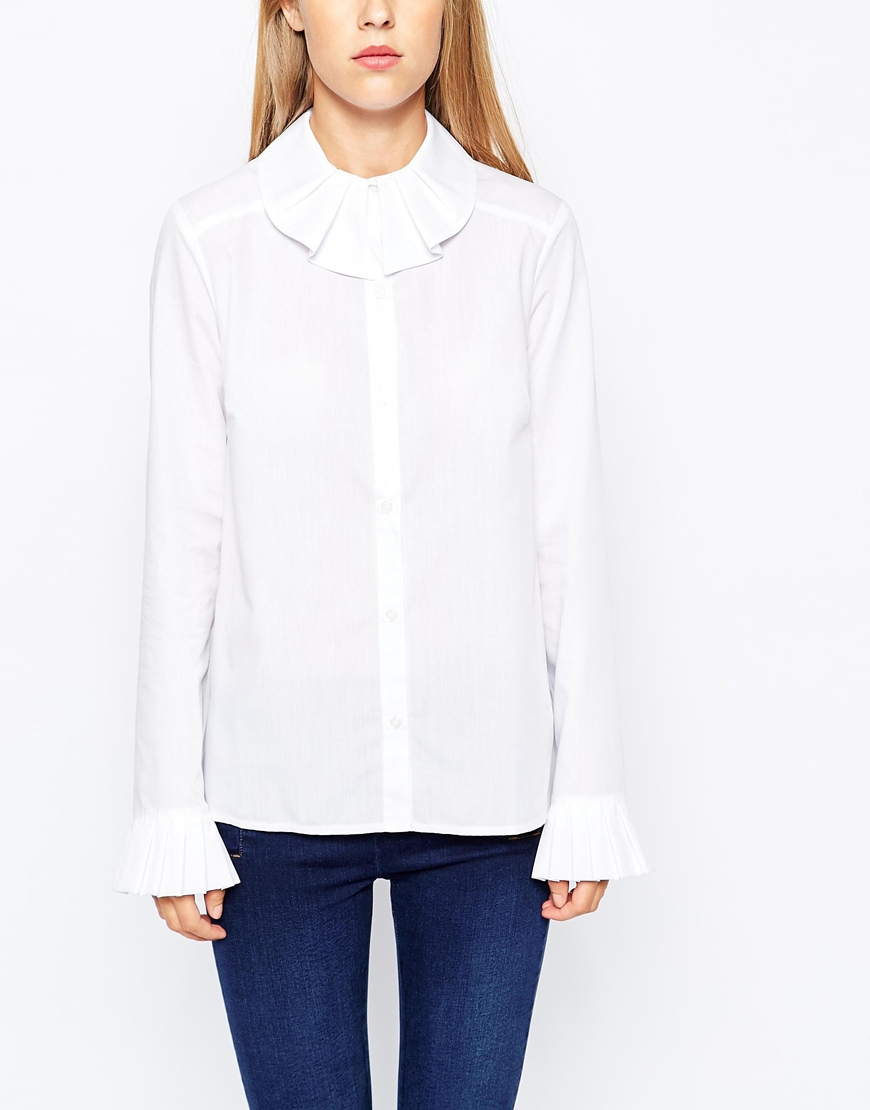 I have to say though, I'm definitely glad that this trend features as a detail and not a focal point like it did in the Elizabethan era. Where a life without frills was no life at all, where you're outfit consisted of a variety of frills, placed strategically somewhere from neck to toe.
I think the frill initially had a function, to add volume, give the illusion of grandeur and size that wasn't really there and although we are all past that, it doesn't stop us from using the frill as a decorative 'embellishment'.
Now that the frill has been enlarged and layered to form tiers, I don't think anyone can deny that it is truly a versatile trend. It has been created and recreated in multiple fabric weights, in different lengths and placed on different parts of the body and it has not let us down even once.
We have even seen it being worn by brides. A section of fashion where people prefer to stick to the classic and not experiment. If the brides have accepted it, who are we to reject it?
Have you accepted the frill yet? Let me know what you think of this trend in the comments below.
Much love,
Mariam R.